Prices subject to change with age and training.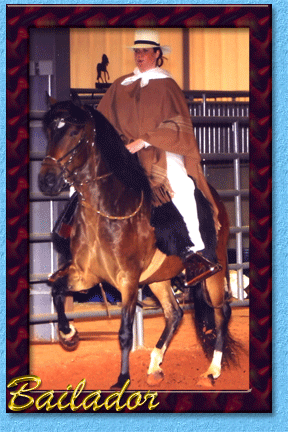 Bailador SMP
Born: 5/11/97
(Corazon de Director RdeC X La Estrella Vespertina)
Dark bay, will make very nice luxury gelding with good headset and gait
Will be very smooth. Expected to mature about 14.3 to 15 hands.
Professionally trained in bit
Professionally trained by Nicky Juarez
Private Treaty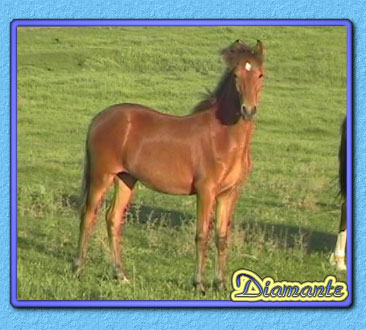 Diamante
Born: 9/5/01
(Corazon de Director RdeC X Isabella SMP)
Bay, Should have exceptional gait and brio.
Has a diamond on his head.
$2,500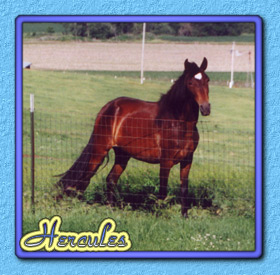 Hercules SMP
Born: 8/3/99
(Corazon de Director RdeC X Flor De Otono SMP)
Yes he is as sweet as he looks!
Beautiful bay gelding with a very smooth gait.
Would be awesome in the show ring!
Level headed on trails.
Full brother to the 2005 Champion of Champions Breeding Mare, Pocahontas
Private Treaty

Show Me Peruvians

Located in the Northwest

corner of Missouri

owned by:

Phil & Laurie Yocum

P.O. Box 20

Fairfax, MO 64446

(660)-686-3346

fax: (660)-686-3563

email: yocfer2@earthlink.net

designed & maintained

Do not use graphics or photos

from this site without permission

Last update: 9/20/2003